Best Treatment for dandruff and hair fall at home 2021
First Tips:
so dandruff is surprisingly caused by a fungus which most of us have living naturally on our skin and it causes problems for about half of us the fungus is actually quite difficult to pronounce it's called Malassezia globe.
(Laughter) Malassezia globose.. Malassezia globe. it's the globosa the globosa Malassezia globosa which feeds off the natural oils on our skin and hair and it produces something called Oleic acid which always reminds me of that
Nike advert I don't know if you remember it had Ronaldinho in it he used to do some skills and he kept saying Ole! yeah if you do remember that advert leave a comment below and make me feel better now the Oleic acid can irritate
our skin causing that itchiness and in some people, it can actually set off an immune response causing a rapid turnover of skin cells dandruff usually appears as small round white to grey patches on the scalp it's usually most severe in the winter when it's colder and mildest in the summer background done now let's move on to treatments so
my first tip don't add oils to your scalp it's not really gonna help and it's just a waste of your money remember what I said earlier about the Malassezia globosa it feeds on the natural oils on our skin and hair so washing out these
natural oils is far more likely to help there's also an antifungal shampoo that can help kill that pesky fungus and it's effective for treating dandruff it's called ketoconazole shampoo and it can be purchased from any pharmacy now my
top tip for anyone using this shampoo is don't use it like a normal shampoo so normal shampoo you rub it in your hair smells great wash it off but with this rub it into your scalp and leave it in there for five minutes before you wash it
off that'll give it the best chance of working and as always make sure you read all the information that comes with it so you can learn how to use it and also to make sure that you're suitable to use it now you may find that after a while
the effects of the antifungal shampoo begin to wear off which is why it's important that you alternate it with different shampoos to prevent this from happening here's a quick breakdown of the different ingredients found in shampoos
and what they do I think I'll be useful for you to know as you can then tailor it to your needs coal tar shampoos can slow down the skin turnover but it may discolour fair hair salicylic acid shampoos can help get rid of flakes and
shampoos containing zinc or selenium can also target the fungus so there's a wide range of solutions that you can try but before you do so always speak to your amazing pharmacist first so they can give you more advice and tips
and to also make sure that you're suitable to use these shampoos so to summarise try these shampoos for a about a month to see if there's any improvements you may need to try a few different types of shampoos to see which one works best for you but if you still see no improvement then see your doctor so they can exclude any other potential skin conditions.
Second Tips:
Cinematic Shots Handsome, First of all, understand that there are two types of dandruff No:01 "Dandruff Like Powder " This dandruff occurs in our hair in winter It is very thin in the form of a powder It is not harmful at all No:02 "
Seborrheic Dermatitis (SD) " In fact, it is dandruff that causes your hair to fall out This dandruff can cause itching and allergies in your hair It wraps tightly around your hair It's like dead skin cells and it's like a big fibre This type of Dandruff are very dangerous for your hair In today's video we are going to watch How to Remove Your Dandruff at
home You can easily get rid of dandruff at home As always, there is a surprise for you in today's bonus tip. So you will definitely watch the video till the end Channel intro, First of all, let's see how Dandruff is formed? Our Cells
produce Many Skin Cells in every second Obviously, we also have skin dead When the dead skin cells and the oil coming out of the scale are found they convert into skin or layer shape This is what we call Dandruff Which cause
our hair lose so point:02 is " Too Little and Too Much " This means that The things you are putting in your hair are either too little or too much That is, if you apply oil to your hair Either you are doing too little which is causing your
hair to fall out or either you are doing tooo much which cause dandruff if you put less oil in your hair due to dry scalp it cause dandruff if you put much oil in your hair due to oily scalp it cause dandruff no:02 " Shampoo " The same is
true with shampoo If your hair is in good condition, apply shampoo two to three times in a week You can use oil 2 or 3 times in a week and same with shampoo After applying the oil, you can now shampoo Then if you have curly hair So they are already dry And shampoo dry your hair So all you have to do is shampoo once a week No more
shampooing, especially if you have curly hair Then comes the conditioner You should also use conditioner sparingly Neither too little nor too much You have to keep the quantity equal so apply Conditioner 2 times a week Point:03 is " Products " like clay wax serum that you put in your hair even our blow dryer " Hair dryer " So if you put a lot of
chemicals in your hair like wax and a lot of hair spray for hair styling Whether boy or girl You can get dandruff quite easily These chemicals will weaken your hair And dandruff in your hair will get faster and your hair fall will also start getting faster All you have to do is when go outside than put these products in your hair You can also use wax and
clay when you go out with your friends If you are at home or working on a daily basis, do not apply this product to your hair So handsome, if you haven't subscribed to my channel yet, subscribe now And also hit the bell icon so you
get all the latest videos that come in my feature. Point number four, which is quite right. According to my research, you must do this EVERYTHINGS content IN YOUR Scalp clean it regularly germs and chemical in it which damage
our hair easily Those who get chemicals from our hair can put them on our hair again Like your hat, if you put a hat on hair and wear a back cap, those products will also fit on your hat. After that Pellow is on which you sleep with
your head down You clean it even better if you use hair bands, or clips clean them well It can cause your hair to fall out This can cause dandruff in your hair The final bonus list is a surprise to you, as it always is that is a " Home Remedy " and that Home Remedy is Home Remedy .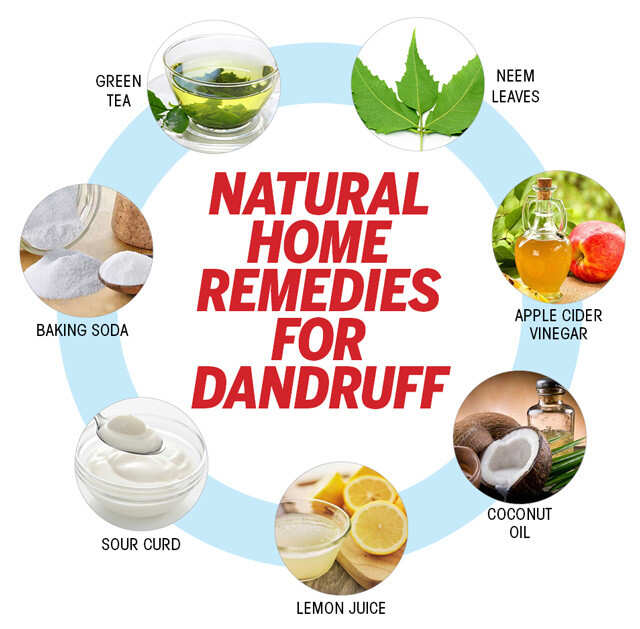 1.Green Tea

GREEN TEA DANDRUFF RINSE

WHAT YOU'LL NEED
WHAT TO DO
In a saucepan, bring the water to a boil. Once it is boiling, add in the tea leaves, lemon peel, and coconut oil. Let the mixture steep in the boiling water for 2 minutes. Then remove the saucepan from heat and let it cool completely.
To use this treatment, saturate a cotton ball with the mixture and apply it directly to your scalp. The easiest way to cover your entire scalp with the liquid is to part your hair in various places all over your head to expose the skin. Repeatedly saturate a cotton ball and apply the liquid until your entire scalp is covered and there is no more of the liquid remaining. Let the treatment sit in your hair for 45 minutes, and then shampoo/condition as usual. Repeat this process once a week for best results. This treatment will also stimulate hair growth.
2.Neem Leaves
How to Treat Dandruff And Get a Healthy Scalp Using Neem?
Do you have an itchy scalp? Are you experiencing skin flakes on your scalp and shoulders? If yes, you have dandruff. It is extremely debilitating and damaging to your hair. Dandruff is a common skin condition that causes the
skin on the scalp to flake. Factors like dry skin, sensitivity to hair-care products, and having conditions like eczema and psoriasis can increase your susceptibility to developing dandruff. To eliminate it, you can either get medical help
or can go for some home remedies like Neem. Also Read – Hair-Care Tips: How to Use Baking Soda to Get Rid of Dandruff?
Neem has strong antibacterial, anti-fungal, and anti-inflammatory properties that can work together to help you get rid of dandruff. It can also prevent the regular onset of dandruff. Here is how you can use it to thwart dandruff. Also Read – Here is How to Use Your Hair Oil to Bid Adieu to Stubborn Dandruff
Neem Water
Easy to make and use, Neem water is one of the best remedies for dandruff. All you need to do is to boil 1-liter water in a can. Then, take it off the heat and add 40 Neem leaves in the water. Let the water rest overnight. The next
morning, rinse your hair thoroughly with this water. Using Neem water thrice a week can help you completely get rid of dandruff and itchiness that it causes. Also Read – Priyanka Chopra Shares Home Remedy to Treat Dry Scalp, Dandruff And Have Beautiful Hair Like Hers
Neem Leaf Hair Pack
This is another effective way to use Neem for treating dandruff. To prepare the pack, boil 1-liter water and add 40 Neem leaves and 1 tablespoon of honey in it. Leave it overnight. Strain the water, the next morning. Also, make a
paste of the Neem leaves and apply it on your scalp and hair. Wait for 30 minutes and then rinse off using the strained Neem water.
Neem And Coconut Oil Therapy
Neem and coconut oil therapy can improve the health and texture of your hair by relaxing the nerves. Also, it can help you cure dandruff. All you need to do is to heat a cup of coconut oil and then add 20 Neem leaves to it. Let the
mixture boil for around 15 minutes. Take it off the heat and let it cool down. Then, strain the water and add 1 tablespoon lemon juice and 1/4 castor oil to it. Store this oil in a bottle and massage your hair twice a week using it. Doing this will make your scalp and hair dandruff-free.
3.Baking Soda
Dandruff is a common scalp problem that leads to the skin on your scalp to flake. Dandruff can be embarrassing and can lead to hair damage and hair loss. It generally occurs in people who have dry skin, do not shampoo enough, have sensitive scalp or have skin conditions like eczema or psoriasis. Getting rid of dandruff is not easy but baking
soda can be helpful in this regard. It can absorb the excessive sebum on the scalp and prevent dandruff flakes. Baking soda is known to have anti-fungal properties. That is why it is used to treat dandruff. Also, it can balance the
pH of your scalp. You can either use baking soda on its own or mix it with some other kitchen ingredient to apply on the scalp and bid adieu to dandruff. Here we tell you how to apply it with other ingredients. Also, Read – Here is How to Use Your Hair Oil to Bid Adieu to Stubborn Dandruff
Baking Soda And Apple Cider Vinegar
Apple cider vinegar can balance the alkalinity of baking soda and the mixture can balance the pH of your scalp. Apple cider vinegar has anti-fungal properties that can help in flushing out dandruff. To use them, take a bowl and add 2 teaspoons baking soda and 3 tablespoons of apple cider vinegar. Mix them well and apply on your scalp. Give
your head a light massage for 2 minutes then rinse off with cool water. Doing this twice a week can give you the required result. Also Read – Priyanka Chopra Shares Home Remedy to Treat Dry Scalp, Dandruff And Have Beautiful Hair Like Hers.
4.Apple Cider Vinegar
Although only supported by anecdotal evidence, proponents of apple cider vinegar (ACV) suggest it can treat dandruff by:
balancing the pH of your scalp
stimulating the shedding of dead skin cells from your scalp
reducing fungal growth on your scalp and hair
Keep reading to learn about the properties of ACV that might help fight dandruff and how to use ACV to treat dandruff.
Why people use apple cider vinegar for dandruff
Although there's no scientific proof that ACV is an effective treatment for dandruff, it does have some properties that support those claims. These properties include:
Antifungal. A 2003 study

Trusted Source

 indicated that compounds in ACV can prevent certain types of fungus from growing in a test tube.
Disinfectant. ACV is popular as a home disinfectant. Some suggest that it could kill fungi and bacteria that may lead to scalp problems such as dandruff.
Acidic. ACV is mildly acidic, with a relatively low pH of 2 to 3. Some suggest that it could help get high pH hair or skin back into balance.
Rich in acids, minerals, and live cultures. ACV is made by fermenting apples in a process that enriches it with acids, minerals, and live cultures.
How to use apple cider vinegar for dandruff control
Although ACV for dandruff isn't scientifically supported, you may consider trying it based on the anecdotal evidence.
To use ACV for dandruff, the University of California, Berkeley suggests the following:
Combine 1/2 cup ACV with 1 1/2 cups of cool water.
Shampoo and rinse your hair as normal.
Pour the water and ACV mix through your hair.
Don't rinse your hair again.
Use conditioner if necessary.
Along with helping with dandruff, it's suggested that this process will:
remove oil and dirt
balance your hair's pH
make your hair look shiny and feel smooth
5.Sour Curd
Everyone knows that curd is great for having healthy hair, but only a few know how to use it to create the magic. Using curd for hair care is one of the oldest remedies in India. Power-packed with anti-bacterial properties, the curd is an excellent ingredient to keep scalp infections at bay, moreover, it is known to reduce stubborn dandruff and
itchiness. In addition, the curd is rich in vitamin B5 and D, which makes it an excellent superfood for our hair. But, that's not it, curd is also rich in fatty acids that are essential for healthy and smooth frizz-free hair. This humble dairy
product is known to have zinc, magnesium, and potassium, which are not only good for your hair but also beneficial for health, if added to your daily diet. Using curd for hair care will help you have nourished and smoother hair, and if mixed with other ingredients, it proves to be a great remedy for all hair problems.
6.Lemon Juice
Before incorporating lemon juice or any other new product into your hair cleansing routine, talk with a doctor. You want to make sure you don't have allergies or aren't taking medications that could cause adverse reactions if exposed to lemon.
Direct application
Many remedies suggest direct application of lemon juice to the skin. Rather than using it in place of shampoo or conditioner, apply the lemon juice to the scalp as a pre-shampoo treatment.
Leave it on for a few minutes to allow the lemon to penetrate the hair follicles and skin. Afterward, rinse it out with warm water, and wash your hair and scalp with a mild shampoo.
You can repeat this cycle every wash day for consistent results.
Mixed with other ingredients
Some home remedies pair lemon juice with other ingredients for added benefits, such as coconut oil and sugar. Mixed together, these ingredients can act as an exfoliating scrub or setting solution before regular shampooing.
It's important to note that while these remedies may be helpful for some, their benefits for dandruff are anecdotal. More research needs to be done to support accurate results.
Potential side effects
As with any product, applying lemon juice directly to the skin may cause some uncomfortable symptoms or side effects. Stop use immediately if you begin to experience the following:
burning
stinging
redness
dryness
increased dandruff
7.Coconut Oil
1. Deep Conditioning With Coconut Oil
As coconut oil can penetrate the hair shaft, it  is one of the best remedies for treating dry, damaged, and over-processed hair. A deep conditioning treatment will moisturize your hair while getting rid of dandruff. Do this at least once a week to control the issue.
Ingredients
2-3 tablespoons of coconut oil (depending on the length of your hair)
Shower cap/Warm towel
A wide-toothed comb
Procedure
Wash your hair with shampoo. Do not condition.
Using a wide-toothed comb, section your hair while it is still slightly damp. Rub some coconut oil in between your palms and start applying it to your hair.
Make sure that you cover your scalp and all of your hair, from the roots to the tips.
Put your hair up and cover it with a shower cap or wrap it in a warm towel (you can warm the towel up with a blow dryer). The warm atmosphere inside the shower cap or towel will allow for maximum penetration.
Let it sit for at least 30 minutes. You could also leave the oil in overnight and wash it off in the morning.
Wash your hair well with shampoo and ensure that there is no residue of the oil left behind.
2. Hot Oil Massage With Coconut Oil
Dandruff flakes can form when the scalp is too dry. Massaging your hair with coconut oil not only distributes the oil evenly but also moisturizes the scalp and helps improve blood circulation as well (6). These effects, in turn, help reduce dandruff. The massage will also purge any oil or dirt build-up.
Ingredients
2-3 tablespoons of coconut oil (depending on the length of your hair).
Procedure
Heat the coconut oil on the stove. Do not make it too hot; you should be able to touch it after you heat it.
Dip your fingers in the oil and use them to massage it into your scalp.
Massage your scalp for 10-15 minutes until you have covered every part.
Use the leftover oil to coat your hair.
Let it sit for 30 minutes and then wash it off with a good shampoo.
3. Coconut Oil And Lemon Juice
The scalp has a pH level of 5.5, while hair has an acidic pH level of 3.46, and it must be maintained to keep your scalp and hair nourished (7),(8). Shampoos and conditioners contain ingredients that can increase your pH level, which can cause scalp infections like dandruff.
The citric acid in lemon juice can help maintain the pH level of hair (7). The vitamin C in lemon has antioxidant properties, which can help protect the scalp from infections (9). This, in combination with coconut oil, is a great solution for dandruff.
Ingredients
2 tablespoons of coconut oil
1 teaspoon of lemon juice
Procedure
Mix the above-mentioned ingredients and apply the mixture to your scalp and hair.
Massage it for a few minutes and leave it on for 20-30 minutes.
Wash it off with shampoo.
Note: The citric acid in lemon may be too acidic for your hair and should be used in combination with oil or water, and not in its concentrated form.
4. Coconut Oil And Jojoba Oil
Jojoba is a natural wax ester that helps repair damaged skin from fungal infections like seborrheic dermatitis, which is a heavier form of dandruff (10). It is similar to the sebum produced by your scalp and helps hydrate dry hair and stimulate hair growth (11). It has anti-inflammatory properties that soothe the scalp (12), (13). If you have a dry scalp, this coconut and jojoba oil combination is perfect for treating your dandruff.
Ingredients
1 part coconut oil
1 part jojoba oil
Procedure
Mix the oils in a container and apply the blend to your scalp and hair.
Massage the oil into your scalp to dissolve all the sebum. Massage for a few minutes until you cover the entire area of your scalp.
Cover your hair with a shower cap or a warm towel.
Let the oil sit in your hair for at least 30 minutes.
Wash off with a good shampoo. If you have an oily scalp, skip the conditioner.
5. Coconut Oil And Rosemary Oil
Rosemary oil has antifungal properties is reported to help reduce dandruff (14). It also has antioxidant and anti-inflammatory properties (15). These properties can protect your scalp from damage and soothe itching. In combination with coconut oil, it is the perfect solution for treating dandruff that has been causing irritation and inflammation from scratching.
Ingredients
2-3 tablespoons of coconut oil
3-5 drops of rosemary essential oil
Procedure
Add a few drops of rosemary essential oil to coconut oil.
Apply the mixture to your scalp and hair, massaging your scalp well as you do.
Cover your hair with a shower cap or a warm towel and leave it on for at least 30 minutes.
Wash your hair with shampoo.
There you have it – five different ways in which you can use coconut oil to control your dandruff problem. However, there are certain things to keep in mind.
Side Effects Of Coconut Oil
While there aren't many side effects of the topical application of coconut oil, you need to make sure that you're not allergic to it. If you are, applying coconut oil to your hair can have adverse effects. There are many other side effects of commercial coconut oil that you can check out here.
Try out these easy DIY solutions using coconut oil to treat dandruff. In case your dandruff is stubborn, please consult a dermatologist for the appropriate treatment.
15 sources
Recommended Articles